Specialist of Packaging
Pack Packer RP-60 is a compact machine which is specialized for packaging. It can handle 5x8, 5x9, 6x9 paper tray and 5x6 plastic tray for tray feeding, and 10-pcs, 8-pcs, 6-pcs and 4-pcs for re-packaging packages. It enables the GP center to achieve the maximum efficiency by reducing the operational loss.
Highly efficient packing System
Function of the Robot head is optimally control with feeding and packing device. RP-60ZN smoothly repack the higher rate of eggs.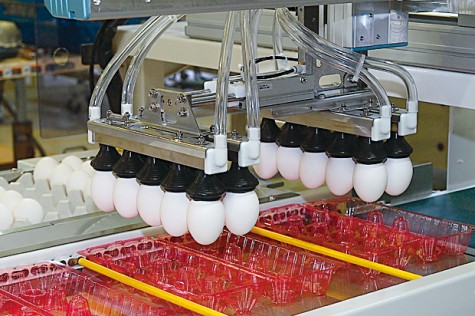 Compact design & Easy handling
Compactly designed RP-60ZN can be easily handled by an operator.Just set a package and put a supplying tray on the Operation Conveyor.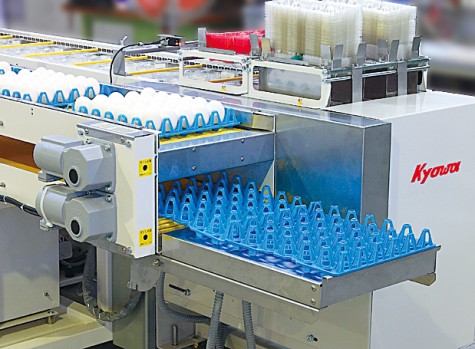 Supports wide range of Packages
10P・8P・6P・4P can be repack from tray.As a package supply is cassette type,replacement of the cassette is very easy.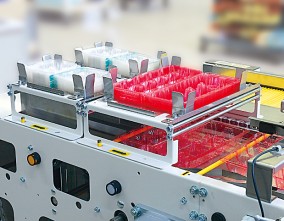 Sample layout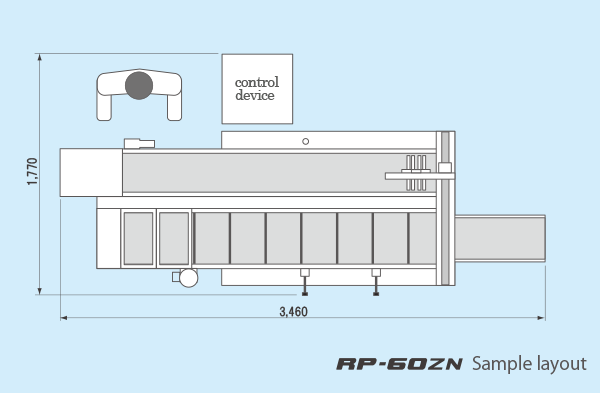 Specifications
Type

RP-60ZN

Processing speed

10,000eggs/h(max)

Tray

Plastic tray(5×6),Mold tray(5×8, ,5×9,6×9)

Pckage

10eggs,8eggs,6eggs,4eggs

Electric power

3-Phase 200V 3.3kW / Single-Phase 100V 0.2kW

Air compressor

25NL/min(0.6~0.9MPa)

Neither peripheral equipment nor optional equipment is included on the above specifications.Please contact our sales staff for details.