Less Stress for the eggs with Direct Packaging
A unique method for packaging is applied for FP6-420. It vertically turns the eggs on the 6-line carrying process. The tray's pitch issue was solved by inserting trays diagonally towards the machine. This unique machine structure removes the holding or catching the eggs with cups or machine fingers. Also, it achieves "no speed up or down" operation as it has simple structure. Besides, it reduces the dropping shock for the eggs by minimizing the difference between trays and the packaging point.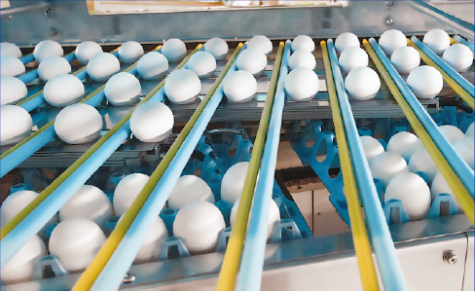 Easy Maintenance and Top Durability
As a simple structure is applied it enables the operators to do the maintenance easily. Also, stainless steel is used for the frame.
Easy to clean and keep hygiene
The above conveyor of packaging section is easy to open and close, also, the packaging conveyor's top plate is removed and receiving plate is attached. As a result, it achieves top easiness to clean and keep the hygiene.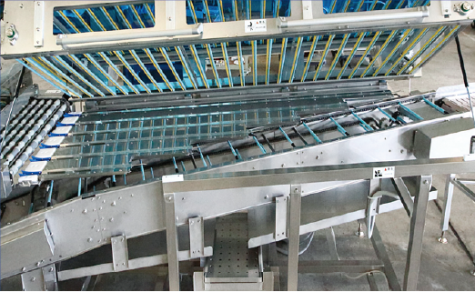 Sample layout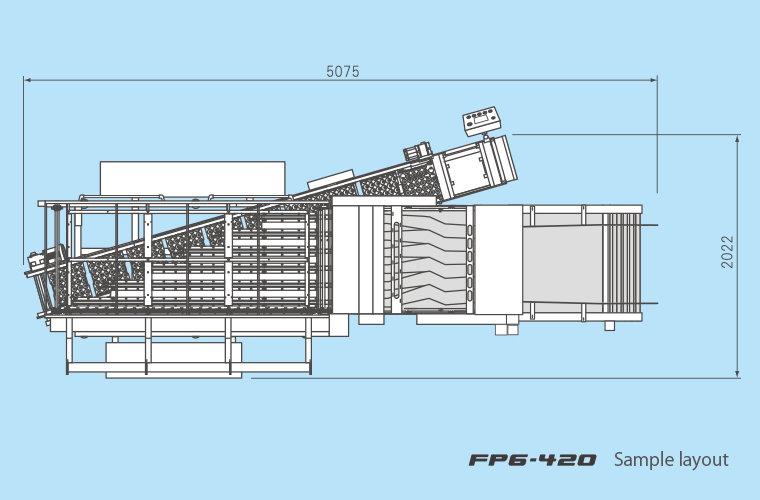 Specifications
Type

FP6-420

Processing speed

42,000eggs/h

Electric power

3-Phase AC200V 1kW

Air compressor

55NL/min (0.5MPa)

Neither peripheral equipment nor optional equipment is included on the above specifications.Please contact our sales staff for details.