respond to the demand of hygiene
Tray Washer (ETW) is a machine which washes the plastic trays automatically. The hygiene management of the plastic tray becomes important year by year.It is indispensable daily tray cleaning In order to prevent the sticking of the egg yolk or egg white.ETW is a minimum configuration,simple economical tray washer.online model connected directly with the tray conveyance line and Off line model to use independently are available to use environment.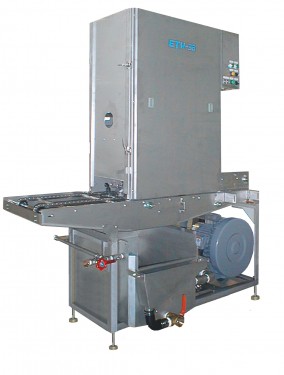 Capacity
ETW-40 1,300trays/h
ETW-75 2,500trays/h
Jet washing with 28 nozzles
After washing,to rinse and drain trays.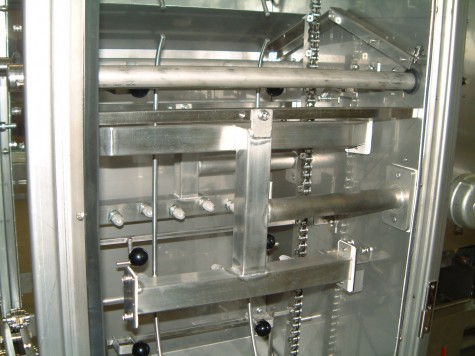 Send out at the set stock number
The trays after washing can set the number of stock.
Setting number of sheets: 6/8/10/15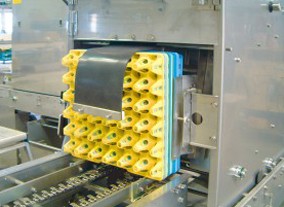 Sample layout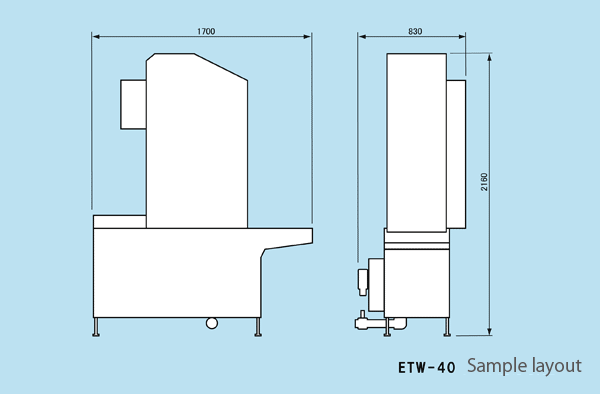 Specifications
Type

ETW-40

ETW-75

Processing speed

1,300trays/h

2,500trays/h

Electric power

3-Phase 200V 5.7kW

3-Phase 200V 11.0kW

Water supply

5L /min

6L /min

Neither peripheral equipment nor optional equipment is included on the above specifications.Please contact our sales staff for details.