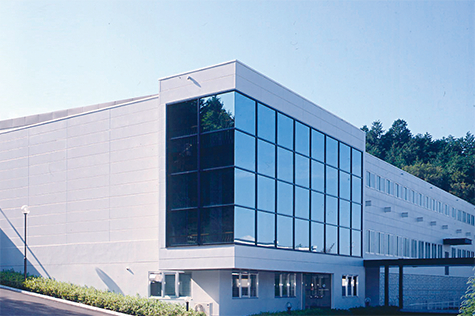 Kyowa Machinery Co., Ltd.
375 Kohmo, Tsuyama, Okayama, 708-1115 Japan
Takuma Tomosue ( President )
Production and sales of : egg grading system; egg inspection equipments; egg braking system; and other egg process relataed equipments.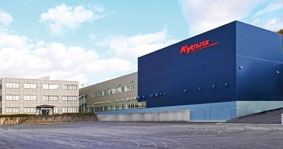 Guangzhou Guangxing Kyowa Machinery Co.,Ltd.
No.2 Guangxing Road, Shating Taihe, Baiyun, Guangzhou,
Guangdong China 510540
Tel: +86-20-66670339
Fax: +86-20-66670338
email: info@gxkyowa.com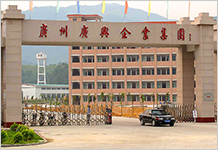 You Sung Trading Co., Ltd.
Samkang Building 2nd FL, 693-9, Anyang 2-dong, Manan-gu,
Anyang-si,Gyeonggi-do, 430-833 Korea
Tel: +82-31-448-1474
Fax: +82-31-468-6202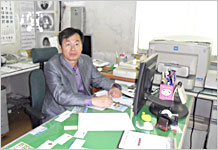 Daikin Enterprise Co., Ltd.
7F, No.186, Fu Hsing N. Road. Taipei, Taiwan, 104 R.O.C.
Tel: +886-2-2501-1500
Fax: +886-2-2503-1166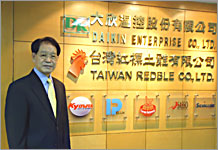 Kyowa Machinery Co., Ltd. Malaysia Service Center
No.3 Jalan Seroja 6B/1, Seksyen BS6,
Bukit Sentosa, 48300 Selangor, Malaysia
Tel: +60-12-760-8063
email: peternglp@yahoo.com.my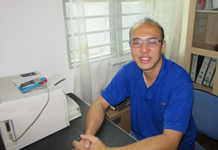 ※For the inquiry from other region on above, please contact our head office.
Z.A. de Montigny 3 – Maxilly 74500
Evian-les-Bains FRANCE
Tel: +33 450 83 19 50
Email: actiniprocessing@actini.com
HP: www.actini.com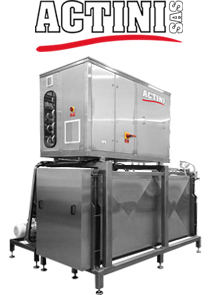 Main Products
Pasteurizer
and Egg processing line 
Gildetrom 25
3905 TB Veenendaal
The Netherlands
Tel: +31 318 512 511
E-mail: info@hatchtech.nl
HP: www.hatchtech.com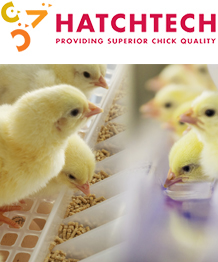 Main Products
Incubator and Hatchery equipments
Viscon Hatchery Automation B.V.
Mijlweg 18
3295 KH
's-Gravendeel
The Netherlands
Tel: + 31 (0) 78 673 9898
E-mail: info@viscon.eu
HP: www.visconhatcheryautomation.com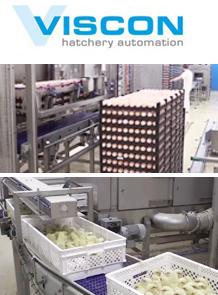 Main Products
Hatchery automation
and Hatchery support items
Buys Ballotstraat 4
6716 BL Ede
The Netherlands
Tel: +31 (0)318 576 065
E-mail: info@cobot.eu
HP: www.cobot.euy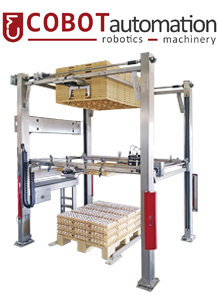 Main Products
Automatic egg palletizing
device for ECS
and Ovologic